Creating a Landcape Duplex PackSlip Packing List
Printing a landscape packing list in eFORMz to a two-sided thermal or laser printer requires the following items:
A landscape packing list project with data similar to the one in the screen shot below.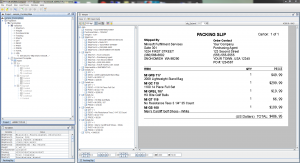 A main project with the following items:
– Portrait orientation
– Printer control set to duplex
– Two forms set to front and back in General > Properties > Paper Side.
– A pre or post-condition Load Component procedure to set the data for the packing list
– An Output from Project rule to place the landscape packing list. Rotate the list by 90 or 270 degrees depending on your project requirements.
The result should resemble the screen shot below.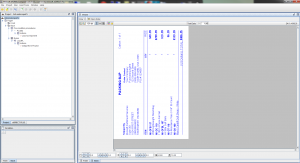 Need further explanation? Leave a comment below with your questions!